It should be noted that technology is slowly starting to influence every restaurant function in the world. This can be seen with the way reservation and delivery platforms to mobile payments and point-of-sale systems have been introduced. These offer several improvements such as making staffing and inventory work more manageable and less time-consuming. Clients also benefit greatly from the said technology with reduced waiting times and an overall improvement of the guest experience. 
There are, however, still a lot more things that have to be done especially with the rising overheads, competition, and eroding margins. Let us look at four noteworthy technologies that will play a huge role in hospitality digital marketing in the incoming year.
Introduction to Consumer-Led Ordering Systems
This style of ordering system is not considered as completely brand-new. Other countries such as Japan make good use of this system for this helps give customers more control when ordering food at a venue. 
Consumer-led ordering system is endeared by many because it allows users to focus on both convenience and experience aspects of the hospitality service. Companies such as HungryHungry provide their customers with ease of access when ordering at their table with the use of their mobile devices. The added filter options also allow customers to choose what they want and when they want it.
Digital Loyalty Programs
Loyalty systems are a hard nut to crack, and the added options do not necessarily help the food and beverage operators. The reason behind this is that the food and beverage sector venues are all on different POS platforms, making it a challenge to implement. Technology, however, will be able to help fill these gaps allowing them to personalize the overall dining experience. Its ability to provide flexible, valuable, and relevant services will definitely go a long way in making customers coming back.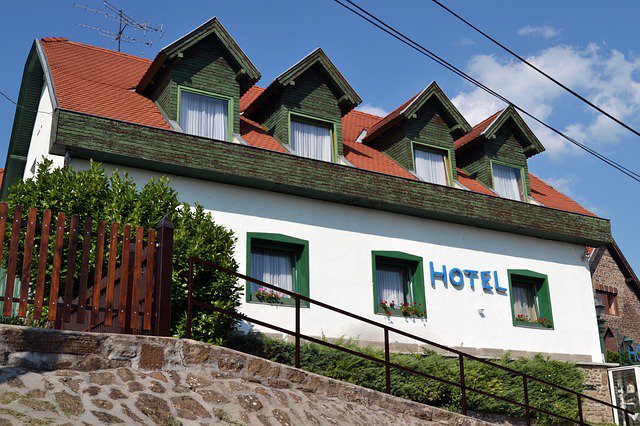 Staff Management Integration with Technology
Wage cost is considered to be one of the most difficult tasks to manage in the food and beverage industry. It is important to note that efficient staff management will always lead to better profit margins. For that matter, companies will need to make sure that they are exploring more solutions that will aid in saving them time and seamlessly manage people.
Software such as TANDA helps ensure that the personnel is paid accurately and on time. The same can also be said as regards Deputy which is a software that aids with payroll accuracy. Businesses will be able to reduce administration tasks by introducing a workforce management software which allows them to spend more time with staff and customers.
Digital Marketing Becomes a Worthwhile Investment 
Some of the larger food businesses are often reluctant in spending a huge amount on digital marketing due to a lack of in-house skills and experience to run effective campaigns. This can be a missed opportunity as they may not be aware of the full potential of returns from said campaigns. 
Websites such as HungryHungry possess a central platform for restaurant and café owners to manage everything from photography to website customizability and the likes. This, in turn, allows them to analyze customer behavior in a timely and effective manner.  
Investing in hospitality digital marketing will not be a burden to you if you know what to do. For professional advice on setting up a marketing strategy for your hotel business, talk to us!