Prospects are people who don't know about your site yet but they can be turned into potential customers. Through real estate digital marketing, these people can be converted into active leads when they are provided the right forms, contact details, and calls to action. Once you have these, the rest is up to you to contact them and convert into buying customers. The thing is they will only know about your site if you lead them to it. Hence your site must contain lead-capture functions. To make it short, your real estate website will be successful when you make it work for you. Are you ready? Here are the best 19 ways for you to do it.
1. Put up for Sale and Open House Signs Outside
Include a URL of the real estate site when you put up for sale and open house signs outside. Include a catchy phrase such as "Video tour on our site" or "View this property on our site." This will make your site stand out from the rest.
2. Make Use of Quality Content All the Time
It's top-quality content that drives people to do something such as to visit your site. Give your potential customers what they want and need, and they will come to your site. Some of these items you can are white papers, infographics, videos, blog posts, etc.
3. Business Cards, Memo Pads, and Stationary
Business cards are handed out and exchanged all the time. Most of them may be lost but still, there is some that end up with the right prospects. It's the same thing with envelopes, memo pads, letterheads, and others whether traditional or online. Make sure that there is a path that leads them to your real estate site.
4. Use SEO on the Site
Make sure that your site is optimized with the right keywords for it to rank higher on the different search engines. There are different ways you can do this. You can do blogging and linking your site with authority sites. Putting out fresh and relevant content on your site is another strategy.
5. Include the Site URL on the Open House Invitations
A real estate agent usually sends physical and electronic invitations to prospects when having an open house for a property. Lead the recipients to your real estate site or your virtual tour by adding the link to the invitation.
7. Mention the Site URL on Your Voicemail
This campaign is not intended to attract new customers but to entice the old ones to return. These are people who were once site visitors of the site but were never converted to active leads.
6. Mention the Site URL on Your Voicemail
Update your voicemail and include a call to action which includes the site's URL. This will lead them to the site. You may also use the voicemail when there's a new property listing or the most recent blog post.
8. Put the Site URL on Your Feature Sheet
You must consider the feature sheet as a form of advertisement. It must have a call to action. The call to action will be something like "To view a video tour of the property, check this link."
9. Engage in Social Media Marketing
Social media marketing comes next to having high-quality content. Once you have good content, you better share it on social media. There are many things you can do with social media. You can share blog posts on the Facebook profile and page. You can Tweet your new property listing and upload photos of it on Instagram. Whatever you choose to do, put the URL of your real estate site on it.
10. Place the Site URL on the Company Vehicle
If the company has a branded company vehicle, make sure to paint the company's URL on it. Some use a design on the entire vehicle while others only have the window decal.
11. Make Use of Blogging
When you blog, you are producing content. And fresh content when relevant will always be inviting to people. Today it is not enough to make sure that there is regular and timely content on the blog. Make sure that your blog includes statistics and real events or news in the area where the property is. You must plan a strategy on how to populate your blog site. Always include your site's URL when you update it.
12. Put the Site URL on Your Outdoor Ads
Include the site URL on your outdoor ad, but make sure that it is legible even when your prospect is simply driving through. You can also put your site's URL on a bus stop ad, but you have to think about who will frequently visit the bus stop or who will pass it by while walking.
13. Publish Ads on Newspapers
You can still use the traditional newspaper ads or community paper ads to promote the URL of your site. These ads still capture leads and help create brand awareness for the company. Make sure that the site's URL is mentioned in these ads.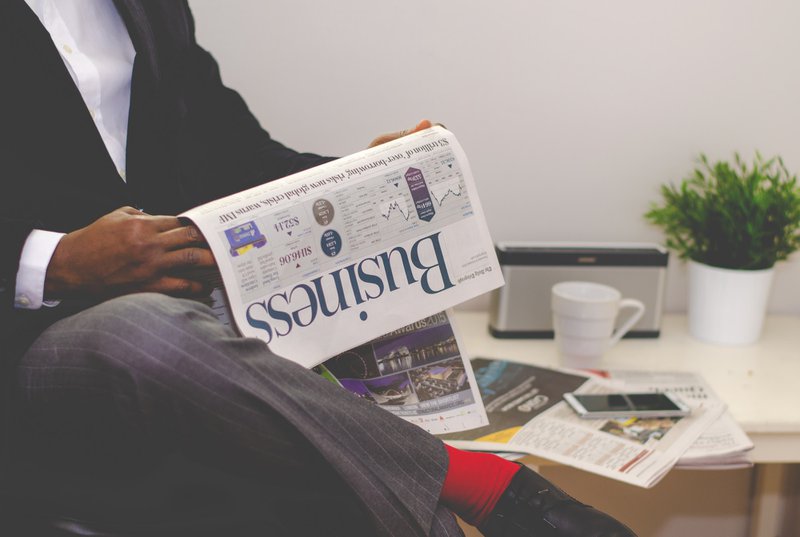 14. Guest Blogging Works
You can write a guest article for an authority site. This will enable you to have a link back to your site which is often found on the top or at the bottom of the article. It is also possible to embed a link to your site in the body of the article. This can help you build traffic and an image as an expert in the niche.
15. Include the Site URL on Your Listing Descriptions
Your listing will be all over the net once it goes live. Any website always includes the listing description. That's why it's crucial to include the site URL on the listing descriptions.
16. Enable Access to the Site through the Email Signature
The email signature serves as the predefined signoff that can be found at the footer of your emails sent. You can include a simple call to action or write the business tagline and link it to your site. You can be creative on this.
17. Set up PPC Campaigns
Pay Per Click campaigns is the fastest means to encourage prospects to visit your real estate site. The downside is its cost; hence it is important to let the professionals handle it.
18. Write and Submit Press Release Articles
Your real estate business may sometimes be part of your press release story. At times, you have to create a story about your business. Whenever a new event or there is an interesting update regarding your business, make sure that you submit the press release article to online or print networks. Don't forget to put your site's URL as a link on creative keywords or at the end of the article.
19. Take Advantage of Open House Literature
People who visit your property are already showing interest in it. This is the right time for you to invite them to visit your site on any of their mobile devices. You can have feature sheets distributed and signs put out that contain the URL of your site.
These are some of the methods that we know will work for your real estate digital marketing. They have been time-tested and are recommended by experts. For you to find out more, check this out!