Do you want to take your digital marketing campaigns to the next level? Our digitally-connected world has ushered in an era of increased expectations from consumers. To keep up, businesses need to think creatively about how they can leverage available tools and technology. Artificial Intelligence (AI) is one powerful tool that many companies are starting to tap into – but what exactly is it, how does it work, and how can it be integrated into existing digital marketing efforts? We'll answer these questions and more here as we explore the basics of integrating AI into your current strategy. Let's get started!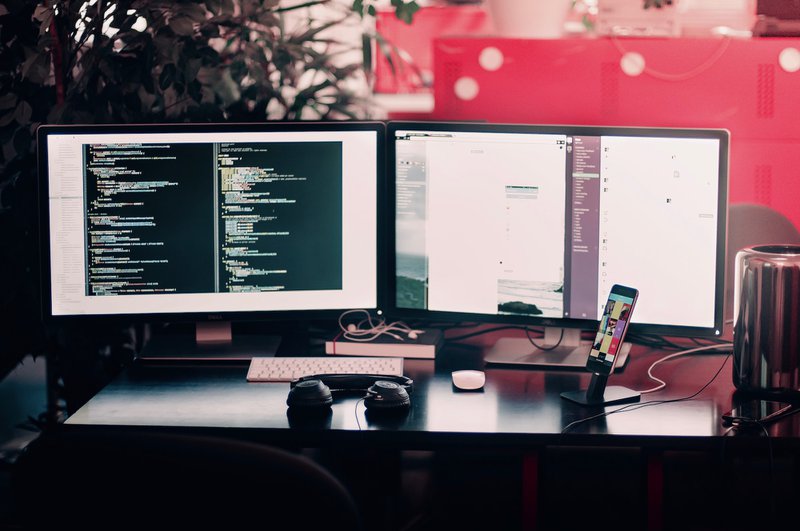 Artificial Intelligence (AI) is a technology that has generated a great deal of interest in the digital marketing industry in recent years. AI provides many potential benefits to marketers, such as faster result analysis, automated ad targeting, and content personalization. AI works by using sophisticated algorithms and machine learning technologies to analyze large data sets and identify patterns and characteristics to make predictions and recommendations about how to achieve certain goals. This helps businesses optimize their marketing campaigns for greater efficiency, effectiveness, scalability, and cost savings. By intelligently analyzing data gathered from various sources such as user activity on websites or apps, purchase history, CRM records, and more, companies can leverage AI to maximize the success of their digital marketing initiatives.
Using AI to Optimize Your Digital Marketing Campaigns
Utilizing Artificial Intelligence (AI) to optimize your digital marketing campaigns can be a great way to get the most out of your campaigns. AI can help you collect and analyze data on customer preferences and behavior, enabling you to adjust the content and timing of your campaigns to maximize results. Additionally, AI technology can be utilized to optimize the targeting of your campaigns, by using advanced analytics that considers attributes such as demographic data and unique customer browsing patterns. With AI-augmented analytics, you can quickly identify patterns about potential customers so you can tailor each campaign for maximum impact. In this way, you can better understand your target market, craft more effective messaging and pick the perfect channels for campaigns. AI-assisted marketing analytics is an efficient way of optimizing digital marketing campaigns for greater success in reaching desired audiences with customized messages that influence their buying decisions.
a. Leveraging machine learning to target customers more accurately
Machine learning allows businesses to automate many of the long and tedious tasks that come with digital marketing campaigns. Through leveraging machine learning, data points can be collected and used to analyze customer behavior, providing marketers with valuable insights into who they should be targeting with their ads. Marketers can better segment their customer base, as well as create more personalized content for each audience group. Additionally, AI solutions can also detect trends and quickly respond accordingly, helping businesses avoid money-wasters while empowering them to act more proactively when certain key patterns start to emerge to make the most of their campaigns. By integrating AI into an existing digital marketing strategy, companies will get a better grasp of their customers' preferences and engage with them more accurately.
b. Automating customer segmentation using AI
AI technology can be a great asset when it comes to optimally segmenting customers into appropriate target groups. By leveraging data from existing digital channels and applying intelligent algorithms, marketers using AI-driven customer segmentation will be able to identify customers more accurately. This enables better targeting of the potential audience with personalized content tailored to their preferences, leading to higher effectiveness of campaigns and greater ROI. Additionally, representing customer segments in visual formats – such as dynamically updated cohort and cluster graphs – makes them easier to understand and adjust, providing an edge when it comes to quickly adapting marketing initiatives. Incorporating AI-generated customer segmentation into existing digital marketing campaigns is at the cutting edge of strategic thinking and can create a competitive advantage that should not be overlooked.
c. Utilizing chatbot technology for customer service
Chatbot technology offers organizations a great opportunity to implement more efficient customer service operations. When integrated into existing digital marketing campaigns, it can provide customers with on-demand, personalized attention. This helps customers quickly and easily get the answers they need, whether it's system-specific troubleshooting or general inquiries. Additionally, leveraging a chatbot can help free up human resources and alleviate customer service personnel of tedious and time-consuming tasks, allowing them to focus on higher-order tasks. By integrating artificial intelligence into your digital marketing campaigns through the use of chatbots, you're sure to improve your customer service system and take your customer experience to the next level.
Tips for Integrating AI into Your Digital Marketing Strategies
Integrating AI into your digital marketing strategies is an effective way to optimize efficiency and drive ROI. Utilizing targeted customer segmentation capabilities can help your business better understand what kind of content resonates with customers. Analyzing consumer behavior can also allow you to tailor your message and customize offers to maximize the effectiveness of your campaigns. Additionally, machine learning algorithms can provide insight into trends related to response rates, as well as point out opportunities for growth with new strategies such as automated ongoing campaigns. By keeping a close eye on AI-driven analytics and optimizing campaigns over time, businesses can position themselves to gain measurable benefits from leveraging AI in their digital marketing efforts.
Analyze Your Data Collection Practices
With the increased emphasis on data-driven decisions in digital marketing, effective data collection methods are essential for successful AI integration. By analyzing your current practices for collecting customer data, you can determine what changes need to be made to optimize your collection efforts and develop improved strategies for using collected data. Additionally, evaluating your existing data sources can identify opportunities for obtaining new insights about customers that may inform better decision-making and help maximize the impact of AI on your campaigns. Doing so will also ensure that the implementation of any new AI tools is both compliant with relevant regulations and in line with the specific goals of your business.
Invest in the Right Technologies
Dreamond is an AI technology that can help you integrate artificial intelligence into your digital marketing campaigns. Dreamond recognizes customer behaviors, optimizes tasks, and automates decision-making, enabling organizations to promote their products and services with greater precision than ever before. By investing in this technology, you will be able to ensure that your campaigns are optimized and data-driven, while simultaneously providing a personalized experience to your customers. Dreamond will help you create high-performing campaigns that are both effective and efficient, ultimately allowing your business to maximize its ROI as well as its overall success.
Set Clear Goals & Measure Success Metrics
When it comes to integrating AI into existing digital marketing campaigns, setting clear goals and measuring success metrics is an essential key to success. It is important to define specific goals for the project to provide clarity and focus throughout the integration process. Measuring success metrics will also allow businesses to track progress and improvement over time, so they can make any necessary changes as needed. This also works well with budgeting, as businesses can track whether their investments are yielding a positive ROI or not. Overall, setting clear goals and measuring success metrics is a crucial part of making sure that any AI integration into existing digital marketing campaigns succeeds.
Key Considerations When Implementing AI in Your Digital Marketing Campaigns
When integrating AI into your existing digital marketing campaigns, there are several key considerations to keep in mind. First, you'll want to consider various use cases for the technology and how it can add value to your existing strategies. For example, AI can help automate tedious manual tasks or even provide predictive analytics that guides data-driven decisions. Furthermore, it's important to factor in the cost of implementing AI and use it strategically across platforms and campaigns where it will be most beneficial. Finally, you'll want to ensure that your data is organized properly so that AI can effectively support campaign objectives. Taking the time to consider these key points before embarking on an integration effort will pay off in the long term with a successful implementation of AI technology in your digital marketing strategy.
Benefits of Integrating AI into your Digital Marketing Strategy
AI can be a powerful asset for your digital marketing strategy. It helps marketers reach their goals by automating mundane tasks, identifying customer behavior that can lead to improved results, and allowing for more accurate targeting of potential customers. As a result, utilizing AI within your campaigns can result in increased productivity and effectiveness while reducing the time it takes to complete tasks consistently and accurately. Not only that, but its features also provide insight into the success of campaigns, allowing you to pinpoint areas needing improvement and capitalize on past successes. In sum, integrating AI into your digital marketing strategy is beneficial in providing accuracy and efficiency with shortened timelines and higher levels of return for overall success.
Final Thoughts
Artificial Intelligence (AI) has the potential to revolutionize digital marketing, as it can significantly improve targeting and segmentation strategies, optimize your customer service strategies through the use of chatbot technology, and automate other processes that would have taken marketers an excessive amount of time otherwise. To effectively integrate AI into your existing digital marketing campaigns, however, marketers need to analyze their data collection practices, invest in the right technologies, set clear goals, and measure success metrics. Doing all of this will increase a brand's reach and visibility on multiple platforms; providing them with a strong foothold in their respective industry due to their advanced use of modern digital marketing tactics. Ultimately, AI can prove beneficial for any organization regardless of size by allowing them to stand out from their competitors who don't utilize AI in their digital marketing efforts. Understanding how to properly work with AI is essential for staying ahead in today's market and leveraging its advantages correctly will ensure successful results overall.