TikTok is undeniably growing at the moment, with over 800 million active accounts worldwide. This figure demonstrates the enormous potential for profit from TikTok advertising. You may believe that whoever seizes the opportunity first wins. That is not strictly true because, even if you are late to the game, you can easily gain market share if you have a better strategy and the ability to act quickly.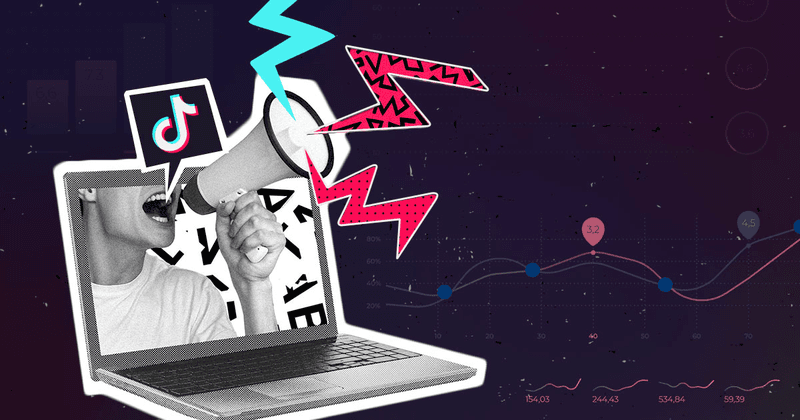 This article will introduce you to TikTok ads, explain the various formats, how they work, and which businesses are best suited to this style of advertising.
WHAT EXACTLY IS TIKTOK?
Nowadays, TikTok is the most popular social media platform. On days when they can't do anything else, people use it to "kill time." Zhang Yiming, a Chinese man who worked as a software engineer for a company called "ByteDance," was the first to develop it.
WHAT DISTINGUISHES TIKTOK ADS FROM THOSE ON OTHER SOCIAL MEDIA PLATFORMS?
TikTok is innovative and challenging for online marketers due to its unique function and content style of 15-second to 1-minute videos. TikTok is popular among Gen Y–Z internet users, providing businesses with a clear picture of the target market opportunity. Although the results are similar to those of other platforms, TikTok focuses on two things: reaching the target group (reach) and creating engagement (engagement).
WHAT AD FORMATS ARE AVAILABLE ON TIKTOK?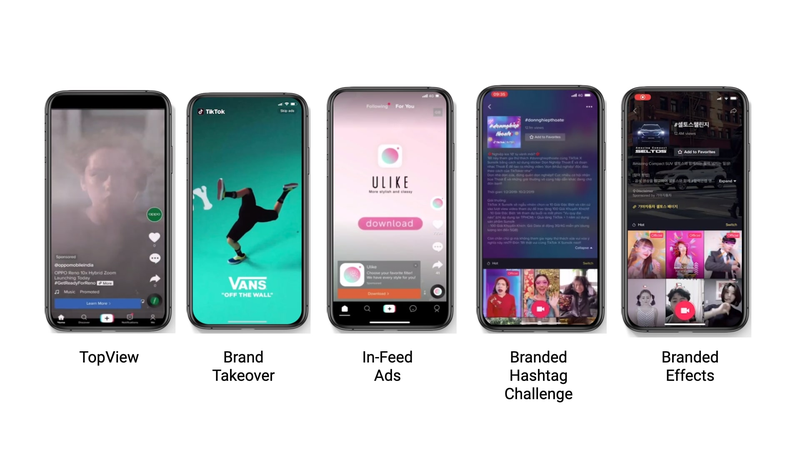 1: Getting to the target market
Brand Takeover: This is the most widely available ad format. This ad format would be a good fit if a brand or business is already running a marketing campaign. For instance, if you want to remind your target audience of your campaign message or make them aware of your promotion or campaign before they get to their feed,
Top View: This ad format can increase both the reach and the traffic to your website. These ads have the potential to generate millions of impressions per day.
In-Feed Ads: These advertisements appear in between the video content on your feed. They are primarily concerned with reach and may include a call to action to increase conversions.
2: Increasing interaction and participation
Hashtag Challenge: You've almost certainly seen a # challenge before, as many brands use this format for TikTok ads. These campaigns encourage viewers to participate in activities in order to win prizes. The success of the ad format is heavily dependent on how viral the challenge becomes. This type of ad will undoubtedly require a lot of creativity, but if successful and the challenge goes viral, the engagement you'll receive could be massive.
Branded Effect: TikTok is more than just a short-video app; it also has an Effect feature that allows brands to create their own effects. This type of advertisement is a long-term investment because it will generate endless publicity for as long as the Effect is of interest and is used frequently. As a result, it can offer incredible value for a one-time investment.
WHAT PURPOSE DO TIKTOK ADVERTISEMENTS SERVE?
TikTok ads can be divided into three categories, each with five objectives to choose from:
Awareness (Reach)
Traffic, app installs, and video views are all factors to consider.
Conversions
WHICH BUSINESSES ARE BEST SUITABLE FOR TIKTOK ADS?
TikTok advertising is an excellent way to raise brand awareness and interact with customers. Businesses get the best results when they target users between the ages of Gen Y and Z. TikTok ads are ideal for brands that want to project a friendly, approachable image.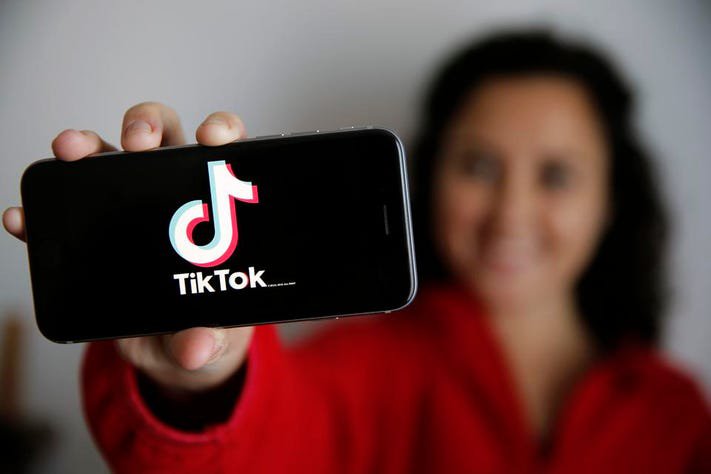 If you've made it this far and are interested in marketing with TikTok Ads, you can set up your own advertisement campaigns in the same way that you would with Facebook ads. Begin by creating an account, then create a TikTok ad campaign by selecting your preferred format and target audience.
Source: Primal