Most individuals are now familiar with the term "Online Marketing." In this post, we will define Online Marketing and show why organizations, both new and old, cannot afford to ignore it.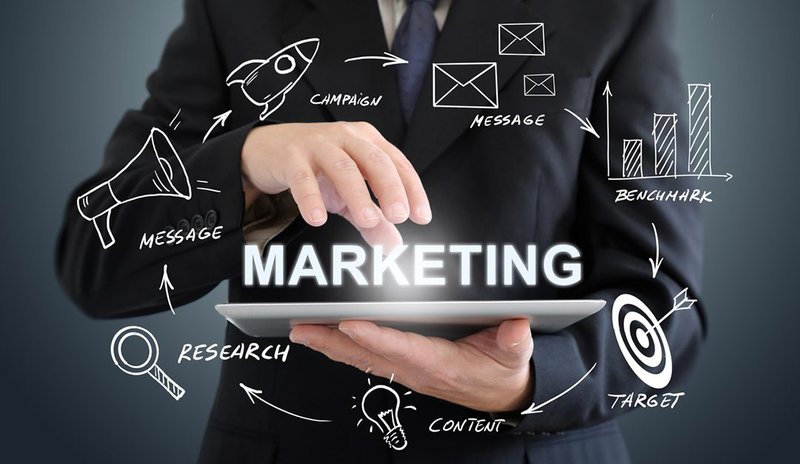 WHAT IS ONLINE MARKETING?
Online marketing is marketing via internet-based platforms such as websites, social media channels, and applications. Increasing brand exposure, growing sales, extending the consumer base, or collecting business data are examples of business aims. Before beginning any type of marketing, these goals must be established.
OFFLINE AND ONLINE MARKETING: WHAT'S THE DIFFERENCE?
Print media (magazines, newspapers, brochures, posters, billboards, and so on) are examples of offline marketing that do not require the internet, whereas online marketing is defined as marketing on any screen (excluding television), such as mobile phones, laptops, and tablets.
These two styles of marketing typically have the same concept or strategy. The only difference is the platform or medium on which your marketing will be shown (in reality, there can be some different steps or processes, but the concept is the same).
WHAT ARE THE INDICATORS THAT YOUR COMPANY REQUIRES ONLINE MARKETING?
There is a lower probability that your firm will be able to compete and survive if it is not online. If your company has a physical location, Offline Marketing in conjunction with Online Marketing is more effective. The indicator of whether or not your business need Online Marketing depends on your objectives.
HOW TO GET STARTED IN ONLINE MARKETING?
Any type of marketing should start with rigorous planning, including both short-and long-term goals. Because online marketing necessitates the use of specialized personnel, most online occupations are frequently well compensated. Don't forget to carefully manage your budget; otherwise, it could jeopardize all of your marketing efforts.
HOW TO OUTPERFORM YOUR COMPETITORS IN ONLINE MARKETING
Because Online Marketing involves money, it is no different than Traditional Marketing in that those with the largest budgets do not always win. In the age of Online Marketing, any company can leverage media and resources to outperform the competition. As a result, producing something unique, novel, and entertaining that goes viral might help you stay one step ahead of the competition. At this point, whoever can move faster and attract more attention usually wins.
There is no secret formula for success when it comes to online marketing. Some businesses thrive with merely a Facebook page, while many others fail despite having both websites and social media platforms.
Your patience, planning, and grasp of the fast-changing world of online marketing will be crucial to your success. If you can adapt and stay up with the changes, you will have a good chance of exceeding the competition.
SOURCE: PRIMAL