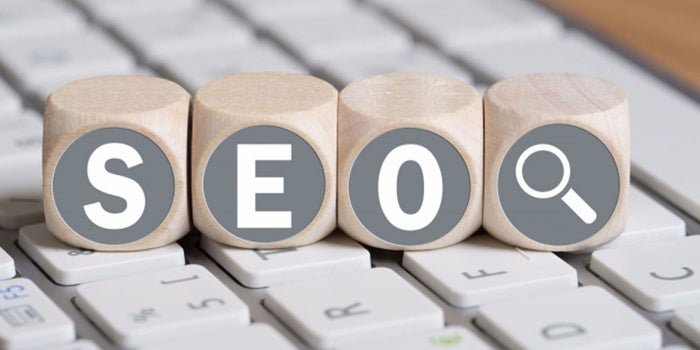 If you're a young business owner or interested in online marketing, you've definitely heard the term "SEO." To put it simply, SEO is the process of getting your website to appear on the first page of Google. If you're not familiar with SEO, though, you should keep reading.
Is it critical for a business owner to know the facts? If you answered yes, you'll quickly see why SEO is impossible to overlook if you understand how important it is for advertising your company, increasing sales, and increasing profits.
Before we get into the technicalities of SEO, let's have a look at the definitions of several terms so you know what they mean before continuing to read the rest of this post.
Search engine = search tools e.g. Google, Yahoo, Bing
Ranking = a website's ranking on the search engine results pages
Blog = a piece of content written to inform, persuade, or entertain the audience
Onsite = the information or details shown on a website page e.g. product information,
service information, company details, etc.
SEO outreach = when articles with embedded links and keywords are sent to other websites for them to share, which direct the reader to the author's website
Optimize = management to enhance efficiency
Keywords = words used to search on search engines
Search volume = the number of times a specific keyword is entered on a search engine
Anchor link = a link attached to keywords, often with the purpose of providing information without having to add it to the article itself
Content = a collective term used to describe text, images, and other elements like blog content, outreach content, etc.
Backlink = a link to your website that comes from an external site, often embedded in outreach content.
Organic = marketing actions that do not involve paid advertising
Let's get to the meat of this piece now. We'll break down SEO in the simplest terms possible so you can fully comprehend what it entails. If you're starting a business or considering opening an online store, this article will teach you all you need to know about SEO.
WHAT EXACTLY IS SEO?
In a nutshell, SEO is the process of getting your website to appear on the first page of a search engine's results page. To elaborate, SEO, or Search Engine Optimization, is a digital marketing strategy that can place your website, brand, product, or service on the first page of Google when relevant keywords are typed into a search engine. This approach necessitates the usage of onsite material, outreach, blogs, as well as the inclusion of keywords and the creation of backlinks, all of which are essential factors for organically climbing the rankings. For long-term success, SEO necessitates both time and constant effort.
Because SEO does not require you to pay Google anything, you must construct and manage your website yourself, as well as update your content and build a network to optimize your website. This will assist Google in determining whether your website has the potential to attract visitors and whether it meets the needs of people, allowing your site to rise in the rankings, preferably to the first page. Every company wishes to be listed on the first page of search results.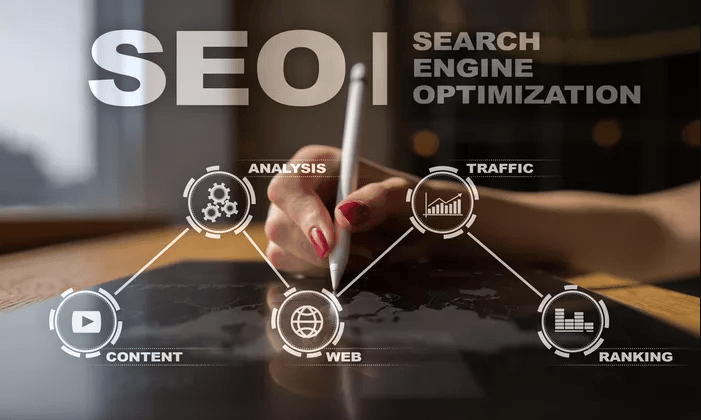 WHY IS SEARCH ENGINE OPTIMISATION (SEO) IMPORTANT?
It's critical to do SEO because the majority of traffic comes from search engines (people rarely enter a website directly). Although social media can help drive traffic to a website, search engines are still the most popular channel for visitors.
The importance of search engines can be attributed to the fact that they deliver extremely accurate results. Visitors to your website are often interested in finding information or purchasing your product or service since they utilized acceptable keywords to find and access your website. This differs from advertising, which may lead to people visiting your website merely because you targeted them.
Of course, if search engines can't discover or collect data from your website for their databases, you'll be missing out on a huge potential for people all over the world to see it.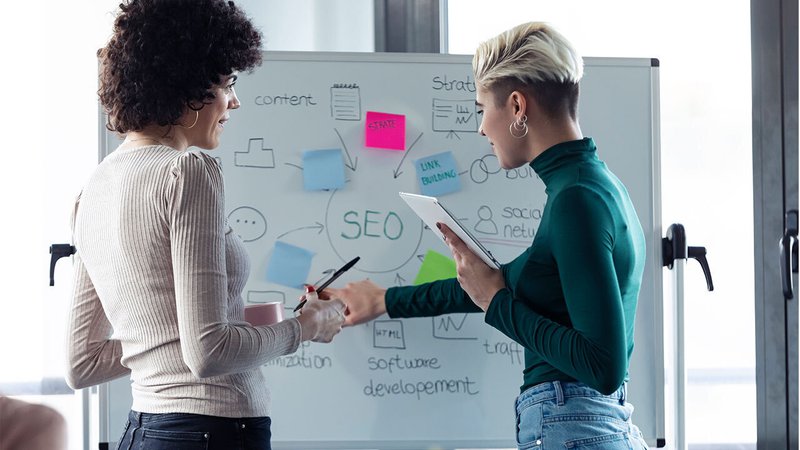 WHY DO YOU WANT TO BE ON GOOGLE'S FIRST PAGE?
Businesses compete ferociously to appear on Google's top page. The higher the ranking position, the greater the Click Through Rate (CTR), which is the number of clicks divided by the number of times your website is displayed, as seen in the chart above (Impression). This means that if your website receives a low rating, fewer people will see it in search results. The first page is, without a doubt, the most popular.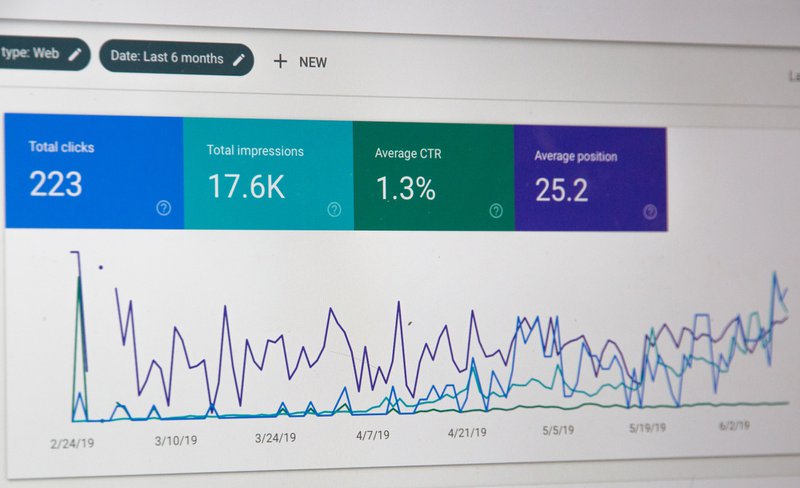 WHEN IS THE BEST TIME TO START SEARCH ENGINE OPTIMISATION?
The greatest time to conduct SEO is…when you don't have any. What we mean is that you should begin SEO even before you have a website.
This is because it will allow you time to prepare your website so that it is in the greatest possible SEO condition. Some people begin SEO after their website has been released, which forces them to alter, correct, or, worst yet, recreate their website. As a result, commencing SEO before launching your website is the ideal option.
ARE YOU READY TO START DOING SEO? WHAT NOW?
The majority of businesses will hire marketing firms to handle SEO. However, we want business owners like you to understand each step so that you can work more easily with the agency you hire. These are the steps to take if you are studying SEO or want to do your own SEO:

1. Create an SEO marketing strategy.
Making a marketing plan ahead of time will allow you to better manage your budget. This step may need to be completed in collaboration with the agency you've hired so that they can propose guidelines and budget management. They will know how much money you need for SEO, how much their service fee is, how long it will take, and if there are any other costs. If you do not plan ahead of time for these elements, your budget may balloon. You should also discuss which services you will receive with your agency, such as whether or not you will receive a monthly SEO report, how many times you can change your keywords, who will determine your keywords, and so on.
2. Choose the keywords you want to use.
If your company is new and you don't have any information yet, you can start by researching keywords. If you want to do it yourself, there are several search tools you can use, as shown below, but if you want to use all of their features, you may have to pay a fee for some of them. In general, the keywords you choose for optimization should have a high monthly search volume and be relevant to your business.
PLAN YOUR KEYWORDS WITH GOOGLE KEYWORD PLANNER
GOOGLE KEYWORD PLANNER
This is a tool created by Google to assist you with keyword research and determining the effectiveness of each keyword. The main purpose of this tool is to assist Google Ads creators in planning their ads, but it can also be used to view keyword statistics.
UBER SUGGEST
This tool allows you to enter the keywords you're looking for (they should be related to your business or products), view the search volumes, and select 3-5 words from the results. Following that, you can consult with your SEO team to determine the best way to use those keywords.
AHREFS
Most agencies use this tool for keyword research as well. You can use Ahrefs to see which websites link back to the target site to which you intend to link. This allows you to analyze the competition and then adjust your strategy for putting backlinks where and when they are needed. You can also compare your backlinks to those of your competitors to avoid wasting time replicating them.
3. Make your website unique.
If you've never had a website before, you have an advantage because you can design one that precisely meets Google's SEO requirements. On the other hand, if your website hasn't been updated in years, it's time to update it to support SEO.
For a website to receive a Google ranking, it must have content embedded with keywords scattered throughout the site (here is where you will use the keywords you chose in the previous step). One thing that all websites with a high SEO score have in common is that they have a good "onsite." If the keywords do not change, it may only need to be done once. Backlinks are another important component. They must be placed on your website (to be linked between pages) as well as on other sites that redirect back to your website.
4. Distribute your content to other websites.
Outreach is the name given to this method. This type of content, in addition to having embedded keywords, has backlinks for readers to click on and access your website.
TIP: Many of you may be asking if you need to write blogs as well as outreach material. You should, in fact, do so. The difference is that blogs will live on your website, possibly with links to other pages to create effective web relationships. Outreach, on the other hand, is content that you provide to other websites with embedded backlinks that direct visitors back to your site. Effective websites, according to Google, must be available via multiple channels. The higher your SEO score, the more links your site obtains.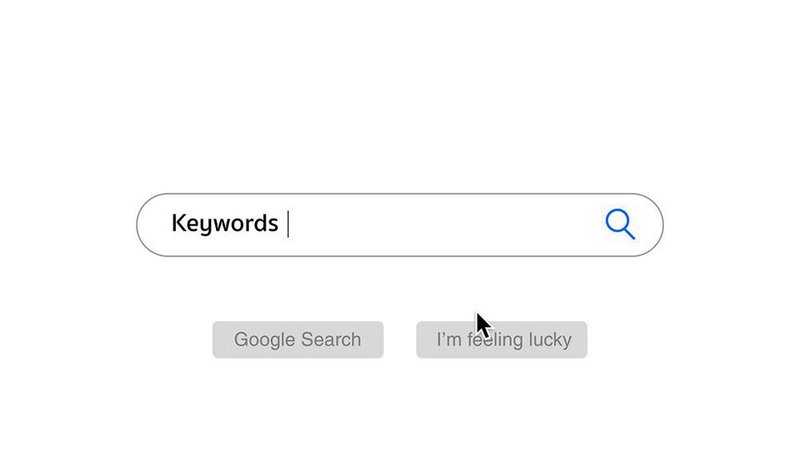 5. Examine and enhance your website
SEO can't be done and then forgotten about. Check the ranking of your keywords and your website at least once a week to see which keywords are now on the first results page. Then, by distributing outreach content to other sites, you can concentrate on the keywords that are gaining in the rankings.
It's important to remember that if your keywords are too wide, your SEO will be slow or ineffective. As a result, you may need to change your keywords in some circumstances (but not too often, as changing them means you have to start at the beginning again).
6. Use social media to aid your SEO efforts.
Many people are unaware that social media can also assist with SEO. It can be used to share content such as outreach or blogs that contain your keywords and backlinks. Your SEO score will steadily rise as your material is shared and read by a large number of people.
WHAT TYPE OF CONTENT WORKS BEST FOR SEARCH ENGINE OPTIMISATION?
Any piece of content that is engaging to read, shareable, and free of keyword stuffing qualifies as good. But what type of material is the most effective? The answer is Evergreen Information, which is the type of content that people tend to click on to read, regardless of how long it has been written. In addition, providing useful material that answers users' questions will help you rank higher.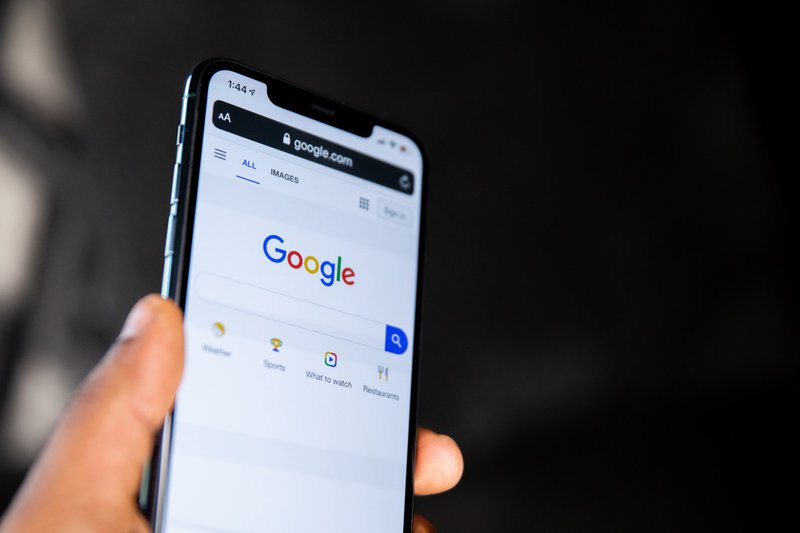 WHY SHOULD YOU INVEST IN SEARCH ENGINE OPTIMISATION (SEO)?
Consider this scenario: how can your business survive if you run an elegant-looking shop with no consumers walking in? The same is true when it comes to creating a website. It's pointless to have a gorgeous, user-friendly website if you don't have any clients.
SEO is similar to advertising your website to the general public, informing them of your existence, and, of course, boosting your chances of generating a sale. According to mr-seo.com, online searches account for 93 percent of all purchase decisions. As a result, you should not forget the significance of preparing your online store or website.
SEO is not difficult; each step follows Google's guidelines. Anything's vital to realize, though, that doing it once isn't enough. You should monitor and improve the quality of your SEO on a regular basis. If you ignore it for even a short length of time, your competitors' websites may already be ranking higher than yours. Always keep in mind that SEO isn't just for your company. As you can see, SEO is critical for a company's survival in today's world.
WHAT SHOULD YOU AVOID WHEN IT COMES TO SEARCH ENGINE OPTIMISATION?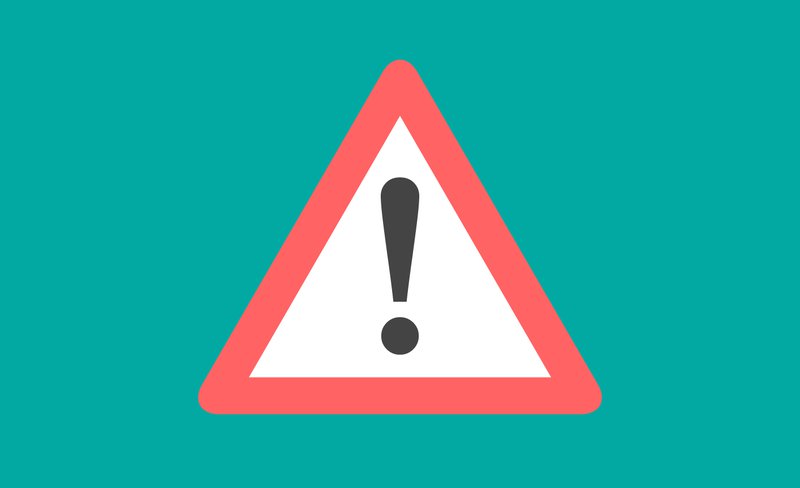 1. Repetitive use of the same content
True, every page of a good website should contain some written content (with keywords embedded). However, a website designer or owner may replicate the same information and reuse it on various pages throughout the website by accident. Reusing content for SEO will have a negative influence on your ranking because it directly affects the quality of the content on your website. Content that is good should only be utilized once.
As a result, even if your website's product or service is the same on each page, we recommend that you generate unique content for each one. You may just change the wording of your material to make it more valuable to visitors when they visit your site.
Warning! It is completely forbidden to copy other people's content. Not only would it harm your SEO, but you may also face legal action under copyright laws. If you need to use extremely interesting material, you should rewrite it in your own terms and then cite the source.
2. Producing content for the sake of producing content
Some people believe that SEO is all about having a lot of material; the more content you have, the better. As a result, they continue to create content with keywords embedded without regard for the reader (too many keywords are not good). You're incorrect if you believe Google would enjoy this. When your website contains a lot of confusing and uninteresting content, readers will visit your site briefly before leaving. This will result in a high bounce rate, which may cause your Google ranking to drop.
3. Focusing solely on the number of backlinks rather than the quality
Having a large number of backlinks isn't a problem, but the quality of the links you receive can be. True, having a lot of backlinks can help you climb the rankings quickly at first, but SEO isn't something that can be done in one or two days; it must be done on a regular basis.
Having a large quantity of low-quality backlinks will affect your website in the long term. Furthermore, Google may flag your site as spam and impose a penalty. As a result, keep in mind that the quality of backlinks always takes precedence over quantity.
4. Including internal links that aren't relevant
Having the correct amount of inbound and outbound connections is essential for good SEO. Internal links are used to connect visitors to other information within your post. However, you should avoid including links that include unrelated material, since this will negatively affect the quality of your website and your Google ranking.
5. Making a lot of adverts
Consider this scenario: you're reading some interesting article when an ad interrupts your reading. You'll probably become frustrated and want to exit the site right immediately.
Obviously, you don't want your website visitors to have that impression. As a result, if you want to make money with Google Display Network (GDN) or other kinds of advertising on your website, advise your web designer to place the ads in an acceptable position that does not allow ads to jump up and distract readers. The advertising can be placed as a sidebar, or if they must be placed in the middle of the material, they should give readers enough time to read before the ads show.
Pop-up advertising should only appear when visitors join the website, not all of the time. The goal of effective SEO is to keep people on your site for as long as possible.
SOURCE: PRIMAL