In today's dynamic world, where technology reigns supreme, robotics and automation have emerged as the driving forces behind transformative changes. This article takes a deep dive into the pivotal role played by robotics and automation across industries, their profound impact on the workforce landscape, the advantages they bring, the challenges they pose, and how individuals and companies can prepare for the automated future.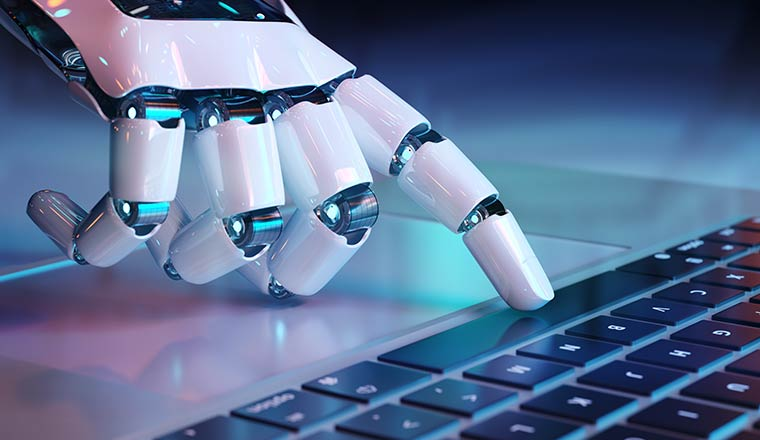 Revolutionizing Industries Through Robotics and Automation
Industries are in the midst of a radical evolution, thanks to the infusion of robotics and automation. The manufacturing sector has seen assembly lines that operate with remarkable precision, healthcare is benefiting from cutting-edge diagnostic and surgical tools, retail is redefining customer experiences, and even hospitality is enhancing service quality through automated systems. The era of robotics and automation is not a distant dream; it's a living reality reshaping the very core of industries.
Reshaping Work Roles and Skills
The rise of robotics and automation is reshaping job roles and skills on an unprecedented scale. While some routine tasks might be taken over by machines, new doors are opening for roles that demand creativity, problem-solving, and collaboration. Factory workers are becoming robotics technicians, data analysts are uncovering insights that drive decisions, and programmers are engineering the future of automation. Adaptability and a willingness to learn are becoming invaluable skills as industries embrace this paradigm shift.
Unveiling New Horizons: Job Opportunities Through Automation
Automation is not merely a threat to traditional jobs; it's a creator of fresh opportunities. Think of drone pilots overseeing automated deliveries, virtual reality designers crafting immersive retail experiences, and AI trainers teaching algorithms intricate tasks. The world of automation isn't just about machines replacing humans; it's about humans leveraging automation to excel in new, innovative roles that tap into our unique human capabilities.
Harnessing Efficiency: The Benefits of Automation
Automation isn't just about cutting-edge tech; it's about elevating efficiency to unparalleled levels. Mundane tasks are automated, reducing human error and boosting precision. Complex processes that used to take hours now unfold in mere moments, unleashing a surge in productivity. Whether it's perfect assembly lines in manufacturing or rapid and reliable diagnoses in healthcare, the advantages are evident in the tangible improvements across industries.
Navigating Challenges and Limits
Yet, embracing robotics and automation isn't without challenges. The shift can displace workers from their familiar roles, and not all tasks are easily automated. Initial costs and ongoing maintenance can be significant hurdles for some businesses. It's essential to strike a balance between leveraging automation's benefits and addressing these challenges to create a harmonious transition.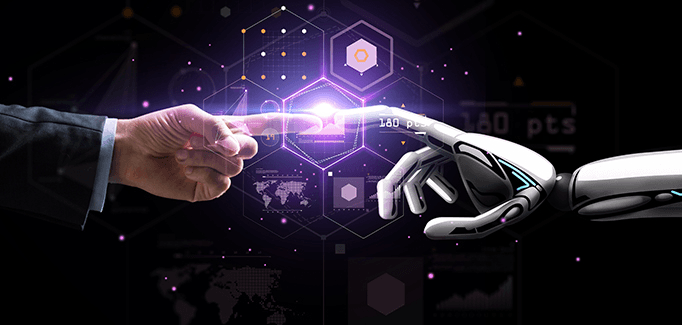 Preparation for the Automated Tomorrow
Navigating this transformative landscape demands proactive strategies. Individuals must be ready to acquire new skills and adapt to evolving job requirements. Companies need to foster a culture of continuous learning and innovation, ensuring their workforce remains agile in the face of change. The future is about collaboration between humans and machines, where humans amplify machine capabilities and machines enhance human potential.
Envisioning the Future of Automation at Work
The future holds promises of unprecedented collaboration between humans and machines. Workplaces will blend orchestrated robotic systems with human ingenuity, unlocking new dimensions of efficiency and creativity. As AI advances, it will become a partner in complex decision-making, further elevating human capabilities.
Conclusion
Robotics and automation are catalyzing a profound transformation across industries and workforce landscapes. Industries are embracing change, and workers are embracing adaptability. Challenges and opportunities coexist, urging us to chart a balanced course toward an automated future. As we stand at the intersection of human ingenuity and technological prowess, the journey ahead promises a harmonious blend of innovation, collaboration, and limitless possibilities.