Meta, formerly known as Facebook, has launched its new messaging app called Threads, which is being positioned as Instagram's "text-based conversation app." Mark Zuckerberg, the CEO and co-founder of Meta, announced the release of Threads, stating that the app aims to capture users who have left Twitter due to issues with ownership, specifically referring to Tesla and SpaceX CEO Elon Musk. Threads, available for free download on the Apple App Store and Google Play in over 100 countries, shares a visual aesthetic similar to Twitter, allowing users to post short messages that can be liked, shared, and commented on. Users can follow the same accounts they follow on Instagram and engage in public conversations, similar to how Twitter functions. Zuckerberg revealed that Threads had already surpassed 5 million sign-ups within the first four hours of its release.
Threads differentiates itself from Instagram by focusing on text-based conversations. Although it is linked to Instagram, users need to download Threads as a separate app. The description of Threads on the Apple App Store highlights its role as a platform where communities can gather to discuss various topics and connect with their favorite creators. Individual feeds on the app consist of posts from users they follow, as well as recommended content from unknown creators.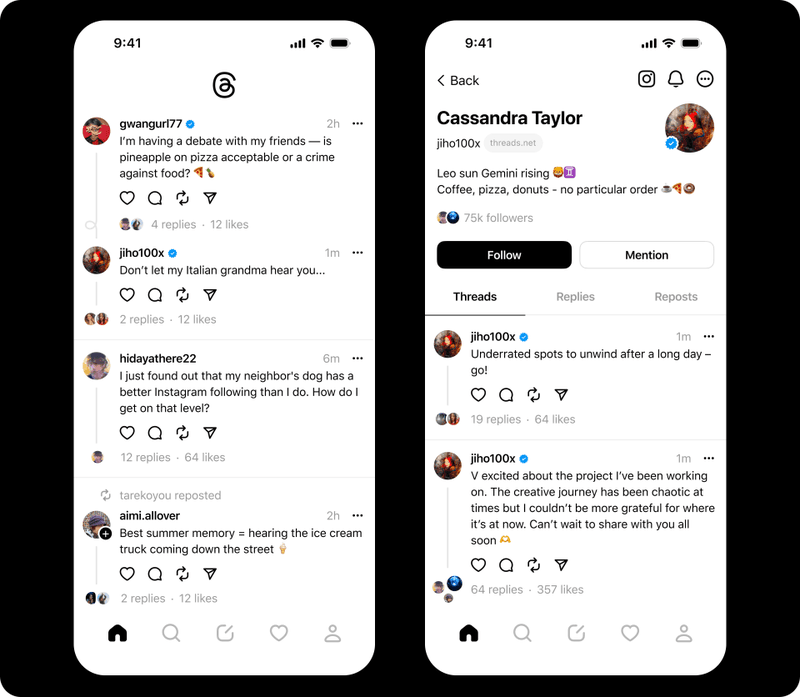 Users can create posts up to 500 characters in length, with the option to share links, photos, and videos of up to 5 minutes. Meta emphasizes that Threads has been developed with tools to foster positive and productive conversations. Users have control over who can mention or reply to their posts and can filter out specific words from replies. Blocking, restricting, and reporting profiles are also possible, with blocked accounts from Instagram automatically being blocked on Threads.
Read this article for the comprehensive guide on using Threads by Meta for effective communication and collaboration.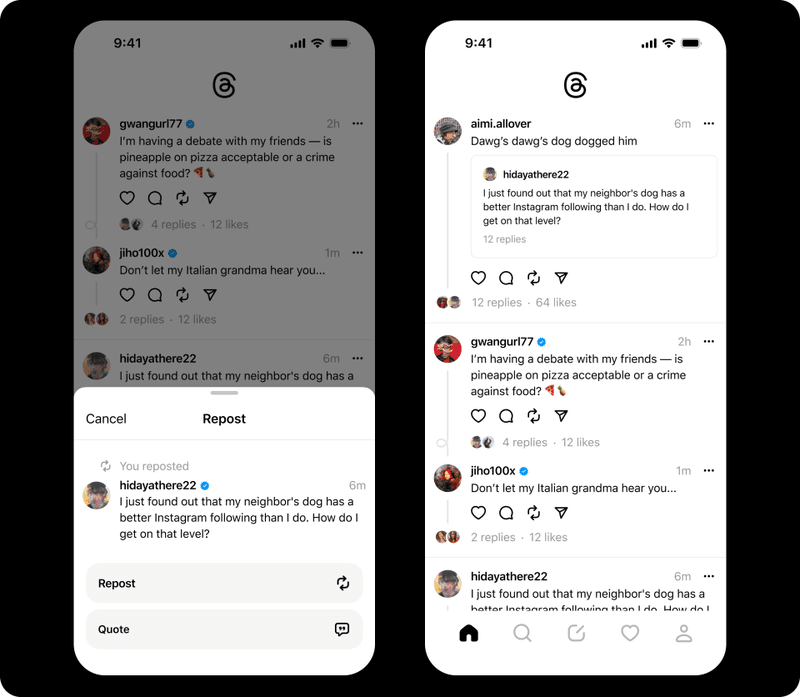 The release of Threads coincides with Twitter's recent challenges under Elon Musk's ownership, leading to an exodus of users. Musk implemented a temporary "rate limit" on Twitter, resulting in complaints from users about the app's reduced engagement. In response, rival messaging app BlueSky, backed by Twitter co-founder Jack Dorsey, experienced a surge in traffic and temporarily paused sign-ups due to the influx of new users. Like BlueSky, Threads incorporates decentralized technology, allowing users to control and manage their data across apps that use the same underlying software.
While Threads currently uses a different decentralized technology called ActivityPub, Meta plans to integrate Threads with ActivityPub in the future. Instagram head Adam Mosseri confirmed this in a post, explaining that ActivityPub enables users to take their audience with them if they switch to another server or get de-platformed. By embracing an open social networking protocol, Meta envisions an era of diverse and interconnected networks.
This release marks Meta's second attempt at launching Threads. In 2019, they introduced a messaging app with the same name, focused on short video and photo messages similar to Snapchat. However, that version of Threads was eventually shut down, and users were redirected to Instagram to access their previous Threads messages.
Threads has already gained significant attention, with notable brands and celebrities setting up accounts shortly after its release. Its resemblance to Twitter and the quick integration with Instagram have sparked discussions among users on Twitter, with the #Threads trending. Overall, the debut of Threads demonstrates Meta's determination to capture a significant user base and offer an alternative to other messaging apps in the market.