In today's interconnected world, where consumers engage with brands across multiple channels and devices, businesses must adapt to meet their evolving expectations. Enter the omnichannel marketing strategy—an approach that integrates various marketing channels and touchpoints to deliver a seamless and personalized customer experience. In this article, we delve into the importance of creating an omnichannel marketing strategy, highlighting its benefits in driving customer satisfaction, loyalty, and business growth.
What is Omnichannel Marketing?
Omnichannel marketing is a strategic approach that focuses on creating a seamless and integrated customer experience across multiple channels and touchpoints. It involves the use of various marketing channels, such as physical stores, websites, mobile apps, social media platforms, email, and more, to interact with customers and deliver consistent messaging and branding.
The key idea behind omnichannel marketing is to ensure that customers have a unified experience regardless of the channels they use to engage with a brand. It emphasizes the importance of maintaining continuity and coherence across all touchpoints to provide a cohesive and personalized experience for customers.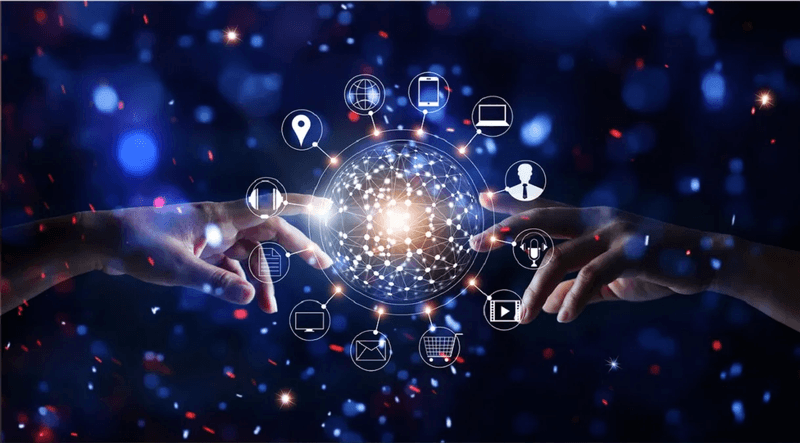 Enhancing Customer Engagement:
An effective omnichannel marketing strategy enables businesses to engage customers consistently across multiple channels, including websites, social media platforms, mobile apps, physical stores, and more. By providing a cohesive brand experience, businesses can capture customers' attention, foster deeper connections, and encourage ongoing engagement. This unified approach helps build brand loyalty and cultivates a positive perception of the brand among customers.
Seamless Cross-Channel Experience:
A well-executed omnichannel strategy ensures a seamless transition for customers as they navigate through different channels. Whether a customer starts their journey online and completes it in-store or vice versa, an omnichannel approach allows them to pick up where they left off, without any disruption or loss of information. This consistency and continuity contribute to a frictionless customer experience, reducing frustration and increasing customer satisfaction.
Personalization and Targeted Marketing:
An omnichannel marketing strategy enables businesses to gather customer data and insights from various touchpoints. By leveraging this data effectively, businesses can deliver personalized and targeted marketing messages to individual customers. Whether it's tailored product recommendations, customized offers, or personalized communication, this approach enhances relevance, resonates with customers, and drives higher conversion rates.
Data-Driven Decision Making:
Implementing an omnichannel marketing strategy provides businesses with valuable data and analytics that can inform strategic decision-making. By analyzing customer behavior across channels, businesses can identify trends, preferences, and pain points. This data-driven approach allows for continuous optimization of marketing campaigns, customer journeys, and overall business strategies, ultimately leading to improved performance and profitability.
Competitive Advantage and Future-Proofing:
In an increasingly competitive landscape, adopting an omnichannel approach gives businesses a significant edge. Providing a seamless customer experience sets brands apart from their competitors and cultivates customer loyalty. Moreover, as technology continues to evolve, an omnichannel strategy ensures adaptability and future-proofing, allowing businesses to stay relevant and effectively engage customers as new channels and technologies emerge.
Conclusion:
Creating an omnichannel marketing strategy is no longer an option; it has become a necessity for businesses aiming to deliver exceptional customer experiences. By adopting an integrated and cohesive approach across multiple channels, businesses can engage customers consistently, provide a seamless cross-channel experience, and leverage data to personalize marketing efforts. The benefits of an omnichannel strategy extend beyond customer satisfaction, driving brand loyalty, competitive advantage, and sustainable business growth. Embrace the power of an omnichannel strategy and unlock the potential to delight customers at every touchpoint.