Want to know how to get on Google's and other search engines' front pages? Writing SEO-friendly copy could be your secret weapon.
Any company wishing to establish an online presence and conduct business online must prioritize search engine optimization (SEO).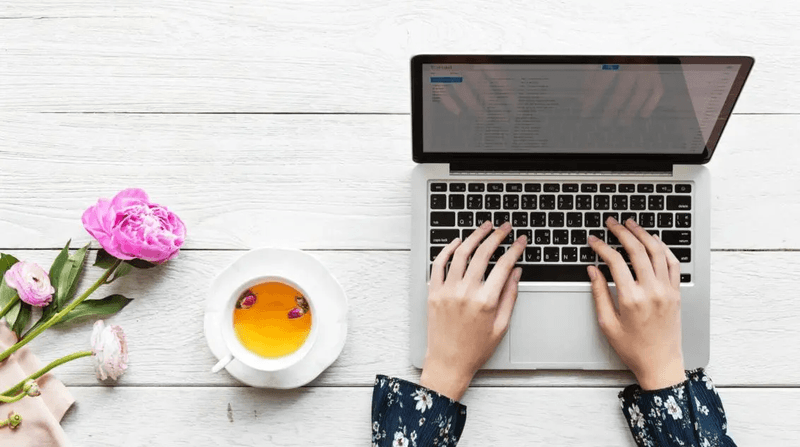 Google rewards us with higher rankings in search results when we create interesting SEO content, increasing your visibility. This can increase the number of people who visit your website, some of whom might end up becoming clients.
However, writing optimized copy involves more than just entering keywords and crossing your fingers. Like any art form, incorporating SEO into your content requires practice and a little bit of imagination.
Here is our guide to help you incorporate SEO into your copy in order to improve your search engine ranking.
1. Don't use too many keywords.
You may have come across articles that use the same words repeatedly. This error is referred to as "keyword stuffing," and Google penalizes it.
Your writing must be coherent. It will be difficult to read and confusing for users to navigate if you keep using the same keywords. Keep Google and your target audience in mind when selecting your keywords.
Google requests proof that you're:
Choosing keywords that will benefit your readers
producing a high-quality copy.
Your target audience wants to read copy that makes sense and is relevant to their search intent. You won't perform well in search if you create content that your target audience doesn't want to read.
Therefore, when using keywords, be sure to only use them when they make sense. Google is more intelligent than you might believe, so in order to rank highly, you must serve content that strategically incorporates keywords.
2. Determine your audience's desired outcomes.
It's critical to ascertain the audience's search intent before writing any copy.
There are primarily three categories of search intent:
Informational: Searches that are informational make up about 80% of all searches. The audience is, at this point, looking for information or answers. They might look up questions like, "What are the best tables for young kids?"
Navigation: This occurs when a user is aware of the kind of website or webpage they wish to visit (e.g., "Ikea website").
Transactional: When a user wants to make a purchase (e.g., "buy a wooden Ikea table").
Therefore, determine what your audience wants before you start writing your copy. Are they seeking more information about something? Are they attempting to make a purchase? This will serve as a guide for your copy and guarantee that all of your writing is pertinent to your readership.
To find out your audience's search intent, use tools such as:
Semrush, this will reveal the precise search intent of your audience.
Autocomplete on Google
The "People also ask" section of Google
Google takes pride in assisting users in finding what they need at the precise moment they need it. Therefore, concentrating on search intent is essential for your success in SEO.
For your copy to incorporate search intent, you can:
Use search terms as headings and titles in your text.
Complete articles about questions
Make product and service descriptions more relevant to what customers are looking for.
3. Make certain that your content is relevant.
High-quality, informative content is given priority by search engines. But sometimes it's easier said than done to produce pertinent content.
In order to produce quality content, you should
Remain focused
Keep it short.
Be enlightening
Make sure your content corresponds to the search intent of your audience.
Google also takes into account how long visitors stay on a page. If visitors are leaving your page without reading anything, it means they aren't interested in what you have to say. Therefore, to ensure that your content is ranked highly in search, create content that satisfies the needs of your audience, whatever they may be.
Here are some more pointers to help you convince Google that your content is pertinent:
Use the search terms that your audience is using.
Start your copy with your main keywords.
Respond to queries posed by your audience
4. Speak to them as they would.
It's critical to reflect how your target audience will search for information in your copy.
Use the phrase "best chairs for kids" as a keyword if this is what your audience is looking for. By making your copy pertinent to the search intent of your audience, copy that mimics common search terms will improve its effectiveness.
5. Never undervalue the impact of headlines.
Although headlines have already been discussed, they merit their own section due to their significance.
Let's face it, you're not going to click on a page with a dull headline when you're conducting a Google search.
Make your headlines count because they have the power to capture your audience's attention. Additionally, they make it simple to communicate your page's purpose to Google and your audience.
Here are a few quick tips for improving your headlines:
Ascertain that your headlines relate to your body copy.
Your headlines should contain primary keywords.
Use the popular search terms of your audience in your headlines.
Consider the length of headlines when writing them. Google truncates headings that are longer than 60 characters. Keep it brief in order to avoid having your headline cut off.
6. Enhance your metadata.
While it's possible that users don't always see meta data, it can be extremely valuable because it tells Google what your webpage is about.
Your meta tags, meta descriptions, and meta titles should all contain your main keywords because this will make it easier for Google to understand your content and determine its relevance.
Put some thought into your headings and descriptions when it comes to metadata, because they'll not only serve as the text snippets that appear in your search listing but also serve as a description of your content to Google. To help Google index your web pages more highly in its search results, make sure your headings and descriptions are as carefully thought out as your body copy.
7. Write for people.
Keep the user at the forefront of your mind above all else. It can be easy to get caught up in formulas, hacks, and top tips when writing SEO copy when, in reality, writing for humans is the best course of action.
Writing that is interesting, distinctive, and educational will always prevail over content created solely for search engines. Instead of trying to rank highly, the objective should be to give users the information they need.
In the end, Google only wants to offer users the highest quality results for their search queries. You're sure to rank well if you can present this in a way that is more in-depth, distinctive, and interesting than your rivals.
Source: Entrepreneur