As a digital marketer, you're always looking for ways to increase ROI. One avenue that you may not have explored is influencer marketing.
Influencer marketing can be a great way to reach new audiences and create content that resonates with your target customers. However, it's important to do your research and choose the right influencers for your brand.
In this blog post, we'll share tips for increasing ROI with influencer marketing. By following these tips, you can connect with relevant influencers and create content that drives results.
Find the right influencers for your brand – those with a large following that is relevant to your target audience
When it comes to finding the right influencers for your brand, the key is to look for those with a large following and an audience that relates to your target customers. Social media has made it much easier to reach potential partners; however, you must be sure that their website, blog, and social channels are relevant to what you represent. To evaluate if they're a good fit for your organization, consider reviewing metrics such as engagement rates on posts, followers-to-following ratios, affiliated link clicks, and so forth. If well-aligned influencers have been identified, then the next step is reaching out and negotiating mutually beneficial collaborations to maximize ROI with influencer marketing.
Make sure you have a clear campaign objective and strategy before reaching out to influencers
Before launching an influence marketing campaign, it's essential to determine a clear objective and strategy.
First, decide if you aim to build awareness, achieve more click-throughs and conversions, increase engagement, or have another outcome.
Next, define the objectives for reaching each of your goals: things like what type of influencers should approach, how much budget should be allocated for each influencer, and how success should be measured.
Lastly, keep in mind that effective campaigns require genuine partnerships between brands and influencers – identifying influencers who understand and align with your mission can lead to increased ROI on your investments over the long term.
Implementing these basics upfront will help ensure you have a successful influencer campaign that benefits both parties moving forward.
Work with influencers who are passionate about your brand and product – they will be more likely to produce high-quality content that resonates with their followers
When partnering with influencers for your marketing campaign, it is essential to identify those who are passionate about your brand and product. These influencers will be able to draw upon their knowledge and enthusiasm for the brand to create engaging content that appeals to their audience – a crucial element in the success of any marketing campaign. Furthermore, working with these influencers who have a genuine connection with your product or service will allow them to produce content that comes naturally and authentically, resonating with their followers much more easily.
Provide influencers with the creative freedom to produce content that is in line with their style and interests
Influencer marketing is a great strategy for increasing your brand's ROI, and an important part of that strategy to keep in mind is giving influencers creative freedom when it comes to producing content. Letting them customize the content to fit their style and interests allows them to showcase their talents and authenticity. By allowing influencers to use content produced in their unique style, you will be better able to reach a wider audience base – one that truly resonates with the product or service being promoted. Give influencers some leeway with the messaging and you may just see improved results!
Offer incentives for influencers to promote your brands, such as discounts or free products
Offering incentives is an excellent way to build relationships with key influencers and encourage them to promote your brand. It could be as simple as offering discounts or giving away free products in exchange for content. Not only will incentives help drive ROI, but they also give influencers a sense of appreciation and create a positive association with your product – leading to higher chances of genuine engagement with potential customers. Using incentives correctly is an important part of any successful influencer marketing campaign!
Keep track of metrics such as engagement, reach, and impressions to measure the success of your campaign
Metrics are a key indicator of the success and ROI of your influencer marketing campaigns, so it's important to keep track of all relevant metrics. Specifically, you should be tracking engagement, reach, impressions, and other qualitative data such as sentiment analysis that measure how your content is received by the audience. Through tracking such metrics, you will be able to get a clearer idea as to how effective your campaign has been and determine whether changes need to be made to improve performance.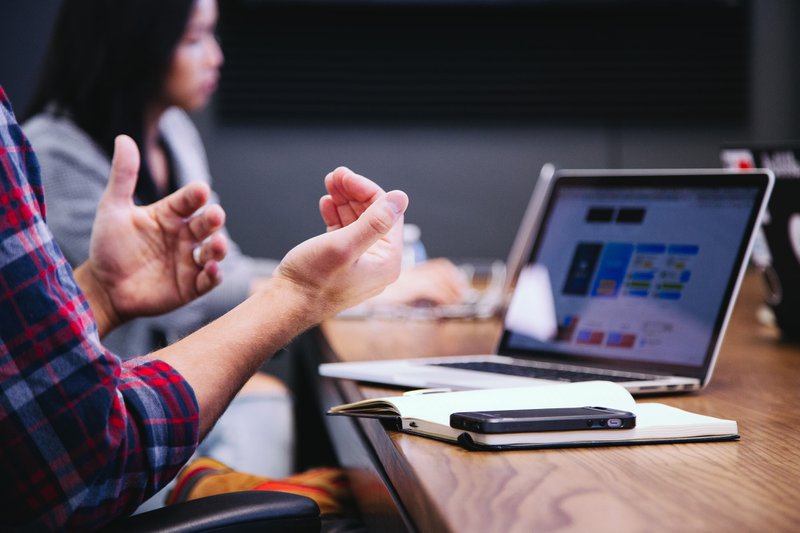 Conclusion
Ultimately, influencer marketing is a powerful and cost-effective way to reach out to targeted audiences. If done correctly, it can result in strong ROI for any organization. To get the most from your influencer marketing campaigns, remember to take the time to find influencers who have a large following that is relevant to your target audience, create clear objectives and strategies before outreach begins, collaborate with influencers who are passionate about your brand, give them creative freedom for content creation, provide incentives for promoting your brand and products, and keep track of key metrics that measure success. Doing so will help ensure the success of any influencer marketing campaigns you pursue. To get even more tips on digital marketing, don't forget to check out dreamond.com!