The basic tenet of local marketing particularly when it comes to enhancing a small business is to target probable customers in a specific area or region using marketing initiatives that can be digital or traditional in nature.
Local marketing enables the marketer to focus on a specific geographic area which can easily turn such prospects into buying customers. There are two major reasons for this. The customers are more comfortable with your business since you are local, and it is more convenient for them to buy from you because you are nearby. Local marketing has a huge role in enhancing your reputation as a business; it can enhance your company brand, and it helps you to develop good customer retention. The following are some of the best methods that you can use to make the most of local marketing for your business this 2019:
Make Use of Local SEO Initiatives
This is a strategy that can't be done overnight. Just like any other SEO method, this makes use of specific keywords that are intended for your local business. If you are selling SEO services, for instance, you can use the keyword "Atlanta SEO services" as a keyword. This will make sure that you can target customers who are in your area in Atlanta. Of course, it entails keyword research to figure out if there is a high demand for the keyword with less competition.
Make Your Site Mobile-Friendly
Mobile searchers are called the holy grail in local marketing. These are the people who are currently in your local area and they are looking for your particular product and service. To make the most of these searchers, you have to make sure that your website can be accessed on any mobile device no matter how small it can be.
Google said that 6 out of 10 users use a particular device for searching who end up purchasing using a different device. That's why the power of local mobile marketing initiatives cannot be underestimated.
Make Use of Social Media
Social media is a marketing arsenal that must not be taken for granted. Facebook for one has a huge impact on your local marketing efforts. It can be used as your primary business link. The trick is to customize it and make it conversion-friendly or designed for lead generation which will lead customers to your actual business website. Social media can also be used to promote links of other related businesses, especially when they offer discounts with every share. This can help create traffic for your business site.
You can use a social media marketing dashboard which will unify all your social media marketing efforts using only a single tool. An example of this is Cyfe and also HootSuite.
Help Promote Local Events and be Involved in Local Community Activities
Local events are common in any local area and these events take place yearly. The best way to go is to partner with a local group in exchange or to donate a certain amount in exchange for the inclusion of your business site on their own site. You can also offer up either food, venue, or any merchandise for a local professional group and it's likely that your business will be all around the newsletters, websites, social media sites, and even meetup groups of the said organization.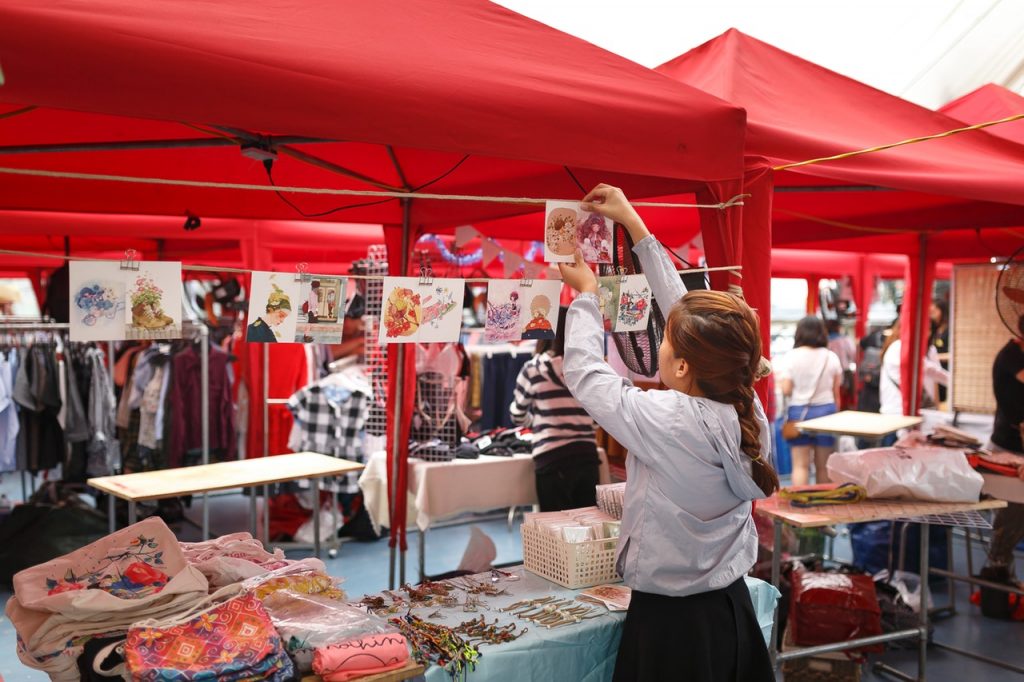 Claim your Listings in Local Directories
Through a directory listing, you will be able to associate your business to a specific geographic location. The most important directory sites are Google My Places, Bing Places, Foursquare, Yahoo Local, and Yellow Pages/White Pages. There are many good features of such directory listing sites. These directory sites enable mobile users to visit a site, call the business, or check the business ratings and reviews of the business on the list.
Get Testimonials
Customers usually check out reviews of products or services before they choose to patronize anything specific. That's why it is significant to come up with testimonials for your site especially from consumers who belong to the same area where the user is located can lend authority and authenticity to your business.
It is even better if the reviewer includes the local city or a local term in the review, this can help a lot in increasing your company's search rankings. It is a good strategy to build your online reviews and to make sure that the reviews are spread out in various platforms including Yelp, Facebook, and Google.
Try SMS Marketing
Short message service or text messaging is a powerful marketing tool. An example of a solid SMS marketing initiative is when you receive a text from a local store informing you of Black Friday sale or your dentist's clinic informing you of your regular annual checkup. This online marketing strategy is even better for brick and mortar shops that would like to increase their foot traffic and also services who accept daily schedules. It is also great for any business that wants to reach potential clients real-time.
Empower Your Employees to Be Marketers
Employees may serve as your best marketers. They are your business front liners too. There are two ways for you to make your employees' great marketers for your business. The first step is for them to be knowledgeable about your products or services and your goals for the business. It is not possible for them to market your products or services if they don't know much about them. You can also encourage your front store employees to act as salespeople by giving them good incentives. It does not have to be monetary. Think of incentives that won't cost the company a lot.
There are lots of ways for you to make your business more accessible for your targeted customers through a robust local marketing campaign. You can take advantage of it anytime.