Want to know how to boost your digital marketing sales further? It's time for you to improve your advertising and marketing campaigns. One way of doing that is by using the AIDA method. This model is often used by advertising and marketing experts to help with their purchasing decisions. Let's learn more about this formula and how we can hasten it to convert your leads.
How to Use the AIDA Method to Boost Digital Marketing Sales?
What is AIDA Formula?
To put it simply, AIDA stands for:
Attention
Interest
Desire
Action
This model is often used by marketing experts to help their target audience enter the awareness stage until they ultimately make a decision or take action. Aside from that, it's also an old standard in copywriting that produces significant results.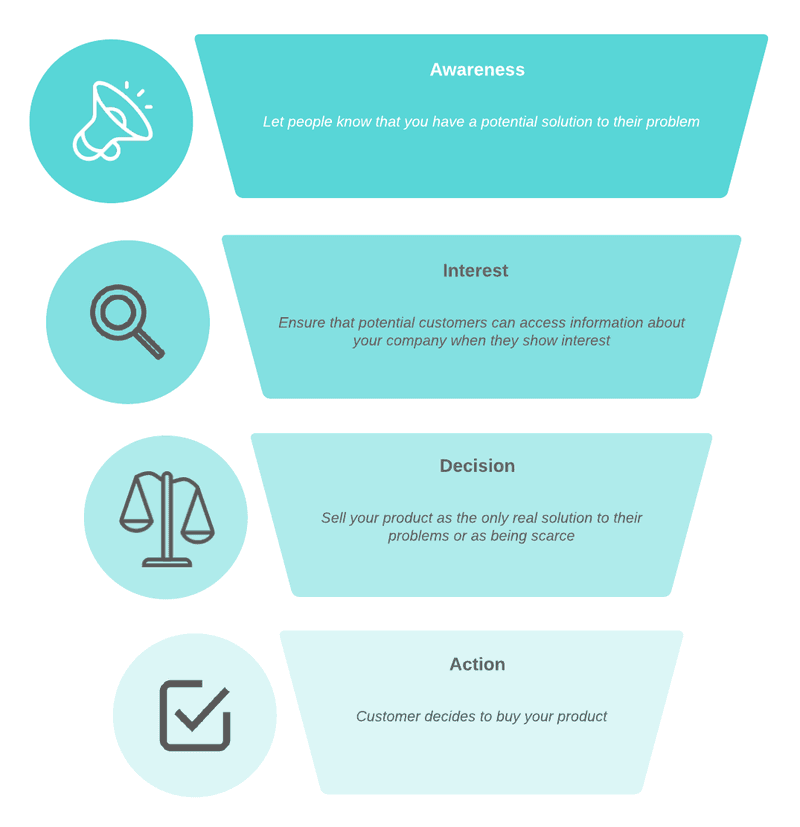 AIDA is so powerful that it can be incorporated in all types of traditional advertising and digital marketing materials. Let us tackle them one by one so that you'll understand better how this model works.
Attention
This digital marketing stage refers to discovering your audience's interests, passions, and problems. It helps you in identifying your buyer personas. This is the initial stage where you need marketing tools like organic Google SEO, keyword research, social media, and website. You need to create engaging content here that grabs your customer's attention. Once you ignite their curiosity, it's time to move on to the next formula.
Interest
The second digital marketing stage in the AIDA method is Interest. Now that you capture your customers' attention, it's important to seize it. You need to keep holding your prospects' attention and give them a reason to keep engaging with your brand. Most marketing experts do this by conducting the storytelling technique.
They usually open up with a question on how to address the issue or problem their clients are facing. The narrative will continue to keep its customers' interest until they arrive at a definitive solution. It's also recommended to make your storytelling personal and not generic.
Desire
After keeping their interest, it's time to move to the Desire digital marketing stage of AIDA method. This is where you'll start offering your products or services that solve their problems actively. Don't just advertise your products.
Focus on highlighting the benefits of your products or services that will solve or fulfill your prospects' needs or problems. Common techniques you can incorporate in this stage include before and after photos, reviews, and testimonials that focused on how their lives transformed for the better. During this stage, most of your prospects are likely ready to transact with you.
Action
The last digital marketing stage of the AIDA method in action. This is where you'll persuade your prospects into taking immediate action. You must create a sense of urgency to compel them to act fast. Make sure to add a call to action (CTA) button like a shop link, lead form, etc so that they can take action right away. You can also give a discount promo or special bonus to further entice your customers into taking action.
Notable Examples of AIDA Digital Marketing Campaigns
Coca Cola's Diet Coke and Coke Zero
We all know soda is bad for our bodies. It increases our unhealthy fats and blood sugar due to its high sugar content. Coca-cola planned to solve this problem by offering diet cokes and coke zero. Coca-cola already creates awareness and interest by advertising their campaigns over TV, radio, and the internet.
However, they drive the desire for their new products by stating how fitness enthusiasts can enjoy drinking their favorite soda without gaining weight due to calories. Not only it solves their customers' problems, but it also drives their desire to buy their new potential favorite drink.
Want to know how to use AIDA for your digital marketing campaigns? Contact our digital marketing experts now!