This 2020, you might have heard that it's a golden opportunity for the real estate industry. More and more real estate agents are now harnessing the power of digital marketing to generate leads. If you haven't already, this is the perfect time to brush up your marketing campaign! Check out these real estate digital marketing trends this 2020.
Real Estate Marketing Trends This 2020
Virtual Tour
Due to the risk of COVID-19 pandemic, thousands of site visits got canceled until further notice. This caused most real estate agents to lose their potential leads. Their customers can no longer check out their real estate listings. But before you actually give up on those leads, there's one solution to mitigate your loss.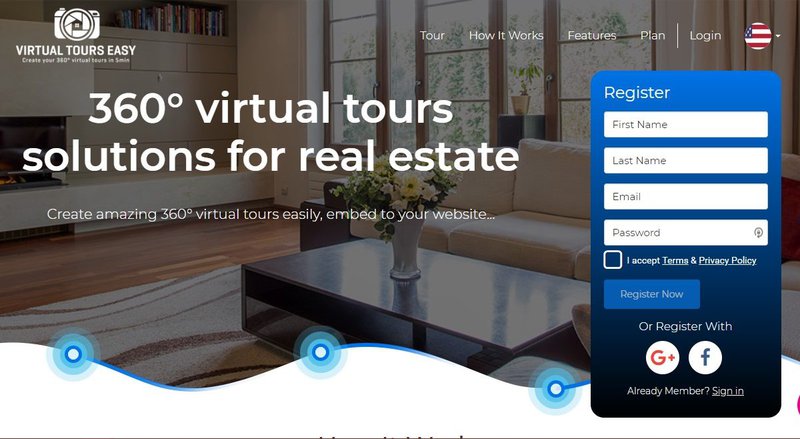 Thanks to virtual tours, you no longer have to conduct site visits with your customers. You can just take 360 images of your real estate properties. Make sure to highlight all the angles and notable features of your properties. Then, upload them into a virtual tour software and voila!
You already have a virtual tour! You can embed it on your website and share it on your social media channels. Virtual tours are popular real estate digital marketing trends this year. It allows your customers to visit your properties anywhere and everywhere they are. Thus, increasing your potential leads.
Real Estate CRM Software
Another popular real estate digital marketing trends in real estate management software. Through our CRM software, you don't have to worry about managing your leads anymore. The software can capture potential leads in a database. Then your staff can monitor these calls and communication in one platform.
The moment you close leads, it has automatic forms to fill in. The CRM can also generate reports to determine which of your properties are selling well. It will also help study your customer's consumer behavior and preference.
Video Ad Streaming
In 2019, marketers reported around 74% of US consumers prefer to watch videos than combined text and images. That's why make sure to take advantage of video streaming. You can publish a short introduction video of your company or brand; or a virtual tour of your properties on your Facebook cover page. You can also post live streams to promote your listings or have a short Q&A with your customers. Videos can be posted as sponsored posts to reach more audiences in the process.
Make Use of Social Media Stories
Another popular real estate digital marketing trends are social media stories. Stories are a great way to highlight your brand. You can upload your virtual tours, videos, texts, or images on Facebook and Instagram stories.
Not only it notifies your followers whenever you post a story, but you can also pin it in your profile. This way, your followers can revisit these stories anytime they want. So it's recommended to put essential information like your business brand; as well as your listings in social media stories.
Email Marketing
Another real estate digital marketing trends you should pay attention to is email marketing. Email marketing allows you to do direct marketing to your customers. You can capture your client's email address by setting up newsletter subscriptions.
In exchange for their email, you can give them free downloadable guides, eBooks about tips on buying real estate properties, or even a discounted rate! The moment they signed up for a subscription, you can start sending them updates about real estate digital marketing trends. You can also give them first-access to real estate listings, exclusive promos, and discounts for patronizing your brand.
Contact our professional agents now to start your real estate digital marketing campaign!