As a business owner, you are always looking for ways to differentiate yourself from the competition. But you might be stumped as to where to begin with all of the information available online. As a result, we've compiled a list of nine simple small business marketing strategies for 2022.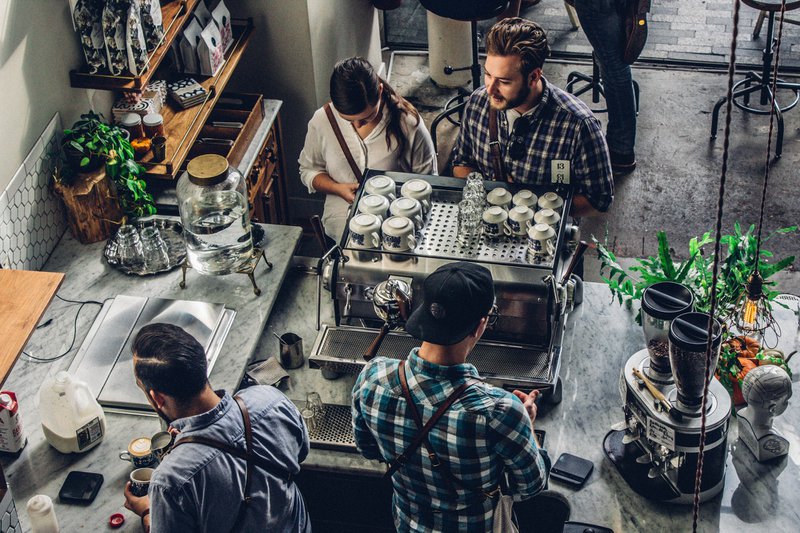 Digital Marketing Facts
Let's start with a few digital marketing statistics that every business owner should be aware of.
Local searches prompt 50% of mobile users to visit a store within one day.
Sixty-five percent of people aged 25 to 49 use voice-enabled devices at least once a day. (PWC)
86% of people use Google Maps to find the location of a business. (Junto)
Marketing Trends You Should Be Aware of
Here are a few things that business owners should keep in mind as we approach 2022.
Voice Search is Taking Off.
In just a few years, voice search has come a long way. More Americans than ever before are using devices like Amazon Alexa and Google Home. More Americans are expected to use voice search than ever before in 2022. According to Gartner, voice will be used to initiate 13% of all online browsing.
That means you should optimize your website for voice search so that Siri and Alexa can find you. We'll get to that in a minute. But first, let's take a look at another small business trend.
Online reviews are more important than ever.
Just a few years ago, anyone could easily leave a review on a site like Google. Someone could easily post an opinion on a local business using a fictitious name. While it was easier to post a review back then, it also meant that customers had less trust in reviews in general.
Everything has changed. Google and other review sites have taken steps to ensure that customers can trust reviews, including prohibiting practices such as review gating and anonymous reviews.
These modifications have had a positive effect. Customers trust review sites more than ever before. As a result, it is critical that your company is present on sites such as Google and Facebook.
9 Small Business Marketing Strategies for 2022
Not every business can afford to spend a lot of money on paid advertising. So we decided to compile a list of small business marketing strategies for 2022 that any business, regardless of size, can implement.
#1: Update Your Listings
On the desktop, "near me" searches are increasing at an exponential rate year after year. They will become even more important as voice search becomes more popular. According to estimates, location-based voice searches account for 22% of all voice searches.
Make sure to claim your Google My Business profile if you haven't already. This is your most visible listing because it will appear every time someone searches for your company.
#2: Distribute Review Requests
Customer reviews are trustworthy. The more testimonials you have, the better. That is why it is critical to request reviews from your customers. This is the type of social proof that your customers will accept.
Make sure to send review requests via text and email for the best results. This simplifies the process for the customer. They don't have to waste time looking for your company. They only need to click the link and write a review.
#3: Respond to Customer Feedback
Many business owners do not respond to online reviews. That's a huge blunder. According to a Harvard Business School study, responding to reviews results in a higher overall star rating.
Responding to reviews, on the other hand, has a number of advantages. First and foremost, it aids in the development of customer loyalty. A simple "Thank you very much, we hope to see you soon!" can help to leave a positive impression on your customers and encourage them to return for more.
Furthermore, responding to reviews can help your company rank higher in search engines. Google has confirmed that replying to reviews improves your SEO.
#4: Add Webchat to Your Website
Consider adding webchat to your website if you own a small business. When a customer asks a question via chat, an automated message will be sent to them. When the opportunity arises, you will be able to respond using your smartphone. It's a simple way to convert visitors into customers.
#5: Text Your Clients
Customers love texting even though they are ignoring promotional material in their inboxes more than ever before. Text messages are opened at a 98 percent rate.
Text messaging can help you, whether you want to advertise a sale, get a review, or send an appointment reminder. Just keep in mind to include a strong CTA to motivate the customer to take the desired action (for example, "Leave us a review on Google!").
#6: Maintain Social Media Presence
While you most likely already have a Facebook profile page, make sure you're staying active on social media. Customers nowadays expect businesses to be active on social media platforms such as Facebook and Twitter.
While it is true that organic posts on Facebook have a low reach, customers now expect businesses to post on social media on a regular basis. We've discovered that sharing positive reviews is a low-effort way to reach customers. After all, no one can sell your product or service like your customer.
#7: Display Customer Feedback on Your Website
You can display your reviews in places other than social media. Displaying reviews, according to the Spiegel Research Center, can increase conversion by more than 360 percent.
#8: Improve the Efficiency of Your PPC Campaigns
Consider adding seller ratings if you already run paid Google ads. According to Google, seller ratings increase clickthrough rates by 17%. There are a few requirements that you must meet in order to run Google seller ratings for the location and star rating of your ad.
#9: Enhance the Customer Experience
The key to increasing customer satisfaction is to analyze customer feedback and identify potential areas for improvement. Net promoter score surveys are an easy way to gauge customer satisfaction. Looking at your competitors' reviews can also help you identify areas for improvement.
How Automation Can Help Your Business
While you can do all of these small business marketing strategies for 2022 manually, it will take time away from other aspects of your business.
Obtain Authentic Reviews
You don't have to hand-deliver review requests to your customers every day. You will automatically receive new reviews. Because it is simple to integrate with your business system, you will be able to collect reviews while running your business.
Control All of Your Listings and Reviews
Switching between sites to fix your listings and check your reviews takes a long time. There are hundreds of review sites on the Internet. From the dashboard, you can fix your listings and monitor your reviews. Everything you need to manage your online reputation is all in one place.
Learn How to Improve by Receiving Insights
Make it simple to get the feedback you need to improve your operations. Customer surveys are simple to create, send, and analyze. You'll be able to see which areas require prioritization in order to provide a positive customer experience.
Source: Bird Eye